Chic FROM THE WOODS
2016 Bay Gelding – 15.2 hh – consigned to Winnemucca Ranch, Rope, and Performance Horse Sale
CHIC FROM THE WOODS
"Professor" is a gorgeous bay 4 year old gelding that's been in consistent training with Ryan Thomas Horsemanship for the last year. He's been roped on, been ridden in nasty country, packed elk, and has a lot of real-life experience. This colt is a big, fancy eye-catcher that has his whole life ahead of him!
He was raised in the mountains in Mackay, ID, by breeder Sally Rae Johnson/Snaffle Bit Horses. Sally's horses are tough and know exactly where to put their feet in any terrain. Both his parents are performers in the show pen, like many of the horses from Sally's program. 
"PROFESSOR" SELLS LOT #10 AT THE WINNEMUCCA RANCH, ROPE, AND PERFORMANCE HORSE SALE ON 2/29!
CALL RYAN AT (208) 720-3486 FOR MORE INFORMATION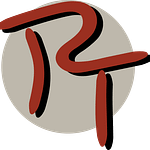 Ryan Thomas Horsemanship
Ryan Thomas Horsemanship is a Meridian, Idaho based business offering training, colt starting, lessons, clinics, and sales. Ryan's background working for and with some of the best trainers in the cowhorse, cutting, and reining industries as well as time cowboying in the Idaho mountains and deserts gives him a wide range of experience to make confident, relaxed, and responsive horses.