KENNY
2012 Grulla Gelding – 15.2 hh – consigned to Winnemucca Ranch, Rope, and Performance Horse Sale 
KENNY
"Kenny" is a stout, good-looking grulla gelding that's 8 years old. He's been ridden outside a ton, roped and branded off of, and worked a cow. He's gentle, easy to saddle and bridle. Good to shoe and been started in the bridle. He's got a big motor and a lot of go, but he's still easy to work a gate on or lope pretty circles. This strong gelding has no trouble pulling/holding on a cool calf.
Kenny is owned and ridden by Kyla Cook. 
"KENNY" SELLS LOT #48 AT THE WINNEMUCCA RANCH, ROPE, AND PERFORMANCE HORSE SALE ON 2/29!
CALL KYLA AT (208) 590-8864 or RYAN at (208) 720-3486 FOR MORE INFORMATION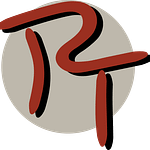 Ryan Thomas Horsemanship
Ryan Thomas Horsemanship is a Meridian, Idaho based business offering training, colt starting, lessons, clinics, and sales. Ryan's background working for and with some of the best trainers in the cowhorse, cutting, and reining industries as well as time cowboying in the Idaho mountains and deserts gives him a wide range of experience to make confident, relaxed, and responsive horses.